I can't say that I am sad to see 2016 go! It has been a really tough year in my household and I am looking forward to a new and hopefully much better year.

This past year year we have suffered deaths in the family. I have had major health challenges, not the least of which was a complete hystertomy in the latter part of the year. Our car was broken into and left undrivable for over a month. Medical bills and other bills caused stressed. Depression gripped both my husband and myself. I saw some slow book sales. I had some of my very first trolls in the social media world. I thought about leaving writing forever. So yeah, I am ready for this year to end! I have a lot of goals and plans for 2017 and I am ready for it start!

I hope everyone had a very good time tonight! Be happy but also be safe! I want to "see" all of you next year! Happy New Year Everyone!

Powered by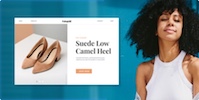 Create your own unique website with customizable templates.