In the hustle and bustle of the holidays some of you may have missed my hot and steamy #newrelease The Rise of the Inquisitor! This short has a whole lot of sexy mixed with mystery and paranormal twists! And best of all it's only #99cents!

Link: http://a.co/15KerXs

Charles finished cleaning up then ascended the stairs from his "workroom" and entered his much more comfortable den. He turned on his computer, eager to see what the media and the police were making of his latest escapades. He was pleased when he found the latest headline in the Denver Post, The Inquisitor Still at Large. "Excellent! A name worthy of someone like me!" He chuckled, feeling like a proper villain now.
He would have been ashamed if he had been dubbed the Killer or something equally lame, or worse, had received no name at all. He had been leaving evidence of his torture on the victims just for this reason. The infamy and notoriety fed his narcissistic ego, and he didn't mind in the least. He wanted to be seen as a proper villain, not as some boring textbook serial killer. "Now to see what the authorities know." He smiled, eager for more of a challenge than he had of late.
"Ah excellent, I have already moved from local police to the FBI. This will make a much better game." He smiled to himself, breaking into the encrypted government database to see who had been placed in charge of his case. "These humans really need to learn to protect their information better. That barely presented a challenge," he mumbled to himself.


Powered by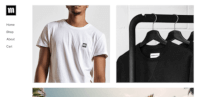 Create your own unique website with customizable templates.