A couple of times this year I have tried to start a consistent exercise program, only to be derailed by health and life. And that is how I find myself starting over once again. Sometimes falling off the exercise wagon makes me feel like a loser, but I always manage to pick myself back up and again and start over. As long as I keep trying I am making forward progress.

Now I am still suffering from some long term health issues, so this time I am starting off smaller and building as my body will let me. That means I'm mainly focusing on walking and getting my steps back up and doing yoga on a daily basis again. I think that I what I am going to focus on until the end of the year. Maybe if I ease my body into exercise, I can start to add more after the new year.

While I do hope to lose some weight from this exercise program, what is more important to me is feeling better and helping my health. I'm hoping this time I don't push myself too far and overdo it, that way hopefully I can stick to it this time. If not, well I will just start over one more time.


So if you read this blog on a regular base, you know that I am attempting to slowly get back in shape. Well it is time to get serious and that is why I am committing myself to a 31 day health challenge. I signed up for a yoga program that has the 31 days all planned out for me. I hope this really jump starts a regular yoga practice for me. At the same time I am getting back into using my Fitbit to hit at least 10,000 steps a day. I figure 31 days of hitting my step goal, combined with daily yoga is a big step in the right direction. I am also slowly cleaning up my eating, though I love food too much to ever be perfect in that area. As I get in better shape I hope that I see improvements in my overall health. Stay tuned for weekly updates, I need to be held accountable so that is why I am putting my health journey out there.

If you are interested in doing the same yoga challenge that I am, here it is: http://yogawithadriene.com/revolution-31-days-of-yoga/

I have been struggling to get back into shape ever since my hysterectomy last year. Well it is time to start an actual plan to get in shape. My health always acts up in the summer, so I am starting slow and aiming to exercise for 30 minutes, 3 times a week. Plus adding some planking and legs and arms. I snagged this meme off a friend's facebook, so I am giving it a go this month!

Powered by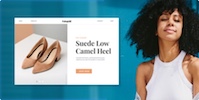 Create your own unique website with customizable templates.