As I continue to revamp and better my life and my health, that of course means that I need to look at and improve my eating and exercise routines. Now if you have read my blog before, you may know that I have had many health setbacks and have had to restart my fitness routines over and over again. Well I guess the important part is that I keep dusting myself off and starting over, which is what I have been doing this past month.
First off, for the diet part I have been doing intermittent fasting. Now I don't want to get any messages saying that I am starving myself or how unhealthy it is. I have done my research and this method of eating not only works well for people with health ailments and it seems to be working really well for me thus far. I used to have stomach issues if I ate too early or too late. Those have virtually disappeared. I have lost 8.5 pounds, which is amazing as I have not seen the scale budge since my hysterectomy. I still eat enough and no foods are off limits, though I am trying to eat more mindfully and eat healthier more often than non-healthy. That's it. It's simple and something that I think that I can personally live with for the rest of my life.

As for the exercise part of my revamp, well that is still a work in progress. I have started off slowly as U have had a recent physical setback. So right now I am working on walking more. I am getting at least 30 minutes most days of the week. I feel that is a pretty good start and I am slowly adding, trying to get back to 10,000 steps or more per day. I know that I will get there, it just takes time. I am again concentrating on health and something that I can do for a lifetime, not trying to look like a supermodel in my 40s. I am also starting to add yoga back into my life and feel so much better for it. I am starting slowly, but soon I will have incorporated yoga into my life at least three times a week.

I am hoping that these small but sustainable changes are what I need to get my health back on track. These are also issues that I will be talking about in the vlog that I am starting soon on Youtube. Let me know what you think and how you stay healthy in the comments below.

Powered by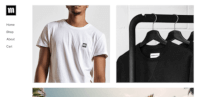 Create your own unique website with customizable templates.