Okay I thought that I would do a fun little blog today and talk about some of my favorite book series, in several cases by doing a top 5 List!
1. The Lord of the Rings Trilogy by JRR Tolkien. This is one of my favorite books/series of all time and is actually the work that inspired me to be writer way back when I was a preteen reading them for the first time. I am still in awe of the world creation in these books and reread it every couple of years.
2. The Entire Harry Potter Series. What can I say? These are fun reads and are my go to books when I am feeling down and want to escape for awhile.
3. The Entire Works of Shakespeare. Yep, I love Shakespeare with no apologies and I actually enjoy reading his work. I'm a nerd what can I say?
4. The Dark Tower series by Stephen King. I've been a huge fan of Stephen King since I was about 10 years old and I really feel like I grew up on the Dark Tower series. Sure it has some weird twists and turns, but that's part of what I love.
5. The Narnia Series by CS Lewis. A great fantasy tale, but has special meaning for me as my grandpa used to read it to me as a child and it helped develop my love of reading.
5. (tie) His Dark Materials trilogy by Philip Pullman. I just love these books. Are they a little dark? Sure, but they are also so interesting and let you look at the world in a new way.

So those are my all time favorite series. Are there more that I like? Sure but I can't make this blog too long. LOL. And I know, the works of Shakespeare aren't really a series, but it's my list so I can do what I want!


While book shopping over the weekend I came across some grab bags that left the books inside as a surprise. Four books for $4?! You know I had to buy some! I chose death, power and destruction! Should be a lot of fun!! I will report back when I get the chance to read these mystery books! Who else buys these grab bags just for the thrill of finding new books and authors?! It can't just be me!


I have been dealing with a lot lately, from health issues and learning my new normal after my hysterectomy (hormones anyone?), to our car being broken into and made undrivable, to seeing less of my husband, and medical and car bills causing a lot of stress. This all has set off my anxiety and depression into overdrive. My mind is in a constant stage of stress.

So my main struggle of late has been to control the stress and to try to get out of this funk. I am looking for a part time job to ease some financial woes. I am trying to get back into meditation daily to deal with the anxiety and depression. And I am also spending a lot of time reading. I am escaping into worlds of fiction to allow me to deal with the real world. Sure, I could do this by writing as well, but writing has not been going too well lately. I am stuck. I can't seem to finish anything. Stress has my writing blocked, so reading is where my escapism is at the moment.

This means that I will be posting a lot of reviews, from indie authors and mainstream authors as well. It gives me a chance to share books and writing, even if they aren't my books and writing. Though I have some rather new books and a couple Christmas themed shorts that I might be sharing with all of you this month. So keep looking for book reviews and feel free to give me suggestions on to what I should add to me To Read list.

Powered by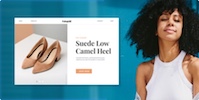 Create your own unique website with customizable templates.