Christmas is almost here and I have a steamy shifter short full of magic and more to help heat up a winter's night! Not So Silent Night is only .99 cents and free on Kindle Unlimited!

Link:

http://a.co/5E5BZMr

Anna is a lonely woman, running her dead grandmother's flower shop. She hates Christmas and could not feel more lost when a handsome and mysterious Russian, Alexander, walks into her shop and her life. Each has secrets that they are harboring. Just as their passion erupts, the good old boys in town threaten to ruin everything. Getting to know each other is tough for most couples, adding in magic does not make it any easier. Now with a pack of werewolves out to destroy them, things become intense. They find themselves in a fight for their lives. Can their newfound love give them the strength to win against this threat and trust in the future?

Powered by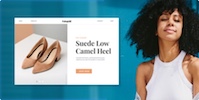 Create your own unique website with customizable templates.