Some of you who read this blog might know that my husband and I are both pretty big game nerds. If you didn't know that before, well now you do. That means from time to time I like to take time to review new games or games new to me here on my blog. Games are a pretty big part of my life and they are something that I want to share with my readers.

The moment that I saw the box for Barker's Row I knew this was a game I would love. The art work is whimsical and hello I am all about anything circus related. This is a fun game where you only add to the fun by getting in character. What you do it you and the other people playing are Barkers, people trying to get the circus goers to come into your stands and see you freakish displays. It's a blast to shout about "the miraculous, gruesome, horrifying..." creature on your card. The game mechanics are easy, though I found it best to learn the game through a Youtube tutorial as the actual instructions were a little confusing. It's quite simple, you pick cards that allow you to play attractions in your hand. Each attraction you play allows you to add two meeples to your stands. (These are some of the coolest meeples of any game I have ever played.) Some attractions have special abilities that will allow you to fill your stands faster. The first player to fill there stands wins. That's pretty much it. I have only played a two player game thus far, which was rather quick to finish. My husband took a commanding lead at first, but the game seems to have mechanics that even play out and it ended up being pretty close at the end. I really want to try this in a four player situation as I think it will just add to the drama and role playing of the game.

I really enjoyed Barker's Row and think that this is going to make it into a pretty regular rotation of game play at my house. Easy to learn and play. Cool look to the game. 4/5 stars for this one!

Powered by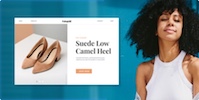 Create your own unique website with customizable templates.