I strongly believe that it is an art form to just sit and do nothing, an art form that I am in no way good at. I always have to be doing something. Working the day job, hitting my step count, writing, reading, cleaning, cooking, painting, etc. Basically I have to be doing something each and every waking hour or I feel guilty about not doing something productive with my time. As my partner likes to point out, this is not a healthy way of living. Doing nothing has it's place in a life and I am slowly trying to learn that place.

As some of you may know, I have health issues that make is necessary to rest and relax. I'm just bad at doing that, though I do count reading as relaxing for the record. Still, there are times when my brain just doesn't want to do anything and I usually bully it into working. Instead I'm trying to take more time off. Just watch tv and not do something while I am watching. Trying to take a nap in the middle of the day, which I find almost impossible still but at least I'm trying to rest. I think that if I actually learn to take some down time that I will start to feel better physically and mentally, it's just hard to get to that point. After all I am going against my very nature to stay busy, busy, busy. But I know that learning to take breaks is for the best and I will keep trying to take better care of myself.

Are you good at doing nothing? Any tips on relaxing that you would like to share? Comment below.
Powered by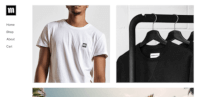 Create your own unique website with customizable templates.