On Monday I talked about my writing goals for 2018, well today I thought that I would share my health goals for the new year.

I think health goals and resolutions are some of the most common ones that people make this time of year and I am no different. I have some health issues that will never disappear, but that doesn't mean that I can't do things to make my life better and healthier. Now for my own personal sanity, I am not setting specific weight goals and such, but rather just trying to improve my overall health.

I plan on walking more this year and attempting to meditate and do yoga most days of the week. I am not going to say every day as that only sets me up for failure. In fact I didn't do much yoga or walking last week as I was fighting one of the nastiest colds I've had in a long time, but I am not beating myself up about it. This is a new week and I am getting back into the swing of things. I had started eating healthier last year and I am continuing that trend into this year. That means eating out less and just cooking more at home and watching what I eat. Sugar is something that I am eating a lot less of because eating it was making me feel not so good. That means I have really cut back on wine and drinking but truthfully I am not missing it. Small changes like this add up and that is what I am aiming for. I want to live a health lifestyle, not a quick fix. And I am so happy to report that my husband wants to join a gym with me so that we can work out 3-4 times a week together! I am really excited for us to get healthy together.

Did you make some health goals for this year? What were they?

Powered by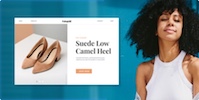 Create your own unique website with customizable templates.