Earlier this month I talked about leaving behind some old hobbies as I got more into new hobbies. One of those is miniature gaming, which means I have gotten into the realm of painting minis. I love this hobby! It's super hard yet super relaxing at the same moment. Today I thought that I would share some of the minis that I have painted recently. These are all either D&D minis or from Age of Sigmar.

Though life and health keep getting in my way, I keep trying to make time for art in my life. Here are the latest watercolor paintings that I have completed. The one is of my twin nieces from a photo of them, in my own cutesy style of course. The other is from one of my favorite video games of all time, Little Nightmares. Both were so much fun and I am happy to say my sister in law loves the painting of her girls and is going to hang it in their room! And as an added bonus the girls actually recognized themselves in the painting! I hope to get some more painting time in this month, it is such a stress reliever for me and I certainly need that in my life.

Powered by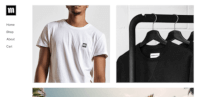 Create your own unique website with customizable templates.