Earlier this month I talked about leaving behind some old hobbies as I got more into new hobbies. One of those is miniature gaming, which means I have gotten into the realm of painting minis. I love this hobby! It's super hard yet super relaxing at the same moment. Today I thought that I would share some of the minis that I have painted recently. These are all either D&D minis or from Age of Sigmar.

Like I talked about on my last post, I have been decluttering my life of late and that includes what I spend my time on. Turning 40 has really made me re-evaluate my life and what I want to do with it. That means that I have decided to let go of some hobbies to help make more room from the things that are bringing me joy now at this stage of my life. So after much thought I have decided to get out of the jewelry making business. I have some supplies to finish using up, but I am freeing up my time and space for other interests. That means that I will be having an incredible sale of jewelry and some art very soon. I mean crazy low prices. Keep a look out here and on my social media to grab some pieces. I might even being doing some combos of jewelry and book giveaways in the near future.

Not only am I going to stop making jewelry, I am also only going to paint in watercolor from now on. So I am getting rid of a lot of acrylic paintings as well. I have just found the right medium with watercolors and I want to learn and grow in that area. It's all about learning what makes you happy and pursuing those goals and dreams. As we grow and change so do our interests. For instance I have become pretty heavily involved in the gaming area of late and that brings me a lot more joy than jewelry now. I will be posting more about games and my new hobbies this month and going forward.
Powered by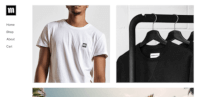 Create your own unique website with customizable templates.