So tomorrow is my birthday, my 40th birthday to be precise. I must admit that I am having a tougher time with this birthday than anticipated. I am not where I thought I would be at this age, though I have accomplished many things in my life that I am proud of. But that doesn't mean that I haven't been thinking about changes that I want and need to make in my life.

I have a great husband, two loving dogs, an awesome extended family, some really good friends, my life despite some serious health issues, and my writing career. Not to mention a roof over my head and food to eat. My life really is not that bad and I am grateful for that.

As to changes that I need to make, well I need more balance in my life. That means making some changes in my day job situation. I need to focus more on meditation and yoga. I need to take better care of my body and mind. That means more exercise and more time for reading. I need to inject more fun into my life. At my age I also need to start thinking about saving more and settling down some.

All in all, I am in a good place and this birthday is only inspiring me to make my life even better, even if that means letting go of things that are holding me back.

Powered by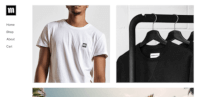 Create your own unique website with customizable templates.