Well it is one week into my 31 day fitness challenge. I have managed to do my yoga workout each day, though some days have been harder than others. I am trying to just be where I am and be happy with it, but I am struggling to get back into yoga shape that is for sure. Still I feel a little more at peace with myself and that is one of the main benefits that I get from yoga, so that is a win if you ask me. I have also been hitting my 10,000 step goal each day. That has not been easy either, especially on days when I work. I don't get as much walking in at work as I would like, so I have to commit time in the morning and at night to getting the steps in. I know that this is good and healthy for me, but it is taking some time from my writing schedule, which of course makes me feel guilty. I need to learn balance and to remember that if I don't take care of myself then I won't be able to write anyways.

So all in all a successful week one on my new fitness regime. Weight loss was only about one pound, but hey that's a step in the right direction! This week I will continue my yoga practice each day and hitting my step goals. I also need to add in some ab work and maybe some weights. I will either do this at home on my own, or I may see if I can hit the gym with a friend. Said friend is younger and in better shape than I, so I must admit that I am rather scared to hit the gym with him. But my husband told me, "I don't care if you are scared, do it anyways." I think that is what I need to do! I'll have a new update next week!

Powered by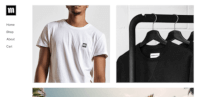 Create your own unique website with customizable templates.