So as I have mentioned here on my blog before, my husband and I love to play games and make the local game store our hangout. So that is why I have started giving some board and card games reviews here on this blog. This is part of my everyday life and why not share it with all of my lovely readers.

Today I am reviewing the deck building card game Heart of Crown. I love this game. Love it. I am a big fan of deck building games to begin with, but this one has to be the best that I have played. The basic concept of this game is that you build enough wealth to "back" a princess in a race to claim the thrown. Then you build a domain and try to get enough influence for your princess to win the thrown. There are two different markets from which you build your deck and there is a lot of strategy as to which cards you add to your deck as well as which princess you choose to back. My husband and I have played quite a few games in just a short time and are never bored. There are so many different card combinations that you can get from the basic market that you are always playing a different game. You also can alter your playing strategy so that you stayed challenge. The mechanics of the game are easy to understand and games go by at a fast pace. I personally love the art work, being a big fan of anime. I have already bought the two expansions that are currently available (which both fit in the base box, something that is rare in the game world at times). The only small complaint is that you need to buy card protectors right away as the cards started to bend after one play. No real big deal though since we were planning on that anyways. Though there are 300 cards in the base game and 60+ cards in each expansion, so that is a little chunk of money. Still, this is my favorite game at the moment. A+ review. If you like card games, deck building, and having fun go get Heart of Crown!

Powered by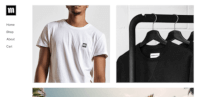 Create your own unique website with customizable templates.