A big question for any writer is when is my story done? How do you know that your story is done? How many drafts do you do before you consider your work ready to head out in the world? Do you use beta readers and if so, when in the process? Does having a deadline make it easier to send your word babies off to your editor or publisher? Do you get stuck revising so that you are never really finished?

I am going to attempt to answer these questions for myself here. Personally I consider my story done when I don't feel like I can make it any better at the moment. If as an author with my current skills and with three rounds of edits with my editor I feel that this is my current best work then yes, I am finished. As far as drafts, since I use word and track changes when working with my editor, I feel that my one draft is constantly evolving into the next draft. I make changes almost every time I get on the computer to work on a piece. I do use beta readers often, usually before I send it to an editor or publisher, kind of after I have self edited as much as I can. Having a deadline really does help me finish a project. Even when I self publish I give my editor a date by which I will get my manuscript to her and then tell her to smack me metaphorically speaking if I miss that deadline. It really helps and my editor is more than happy to get on my case to finish a story. This stops me from revising forever.

Personally I don't think that any story of mine is ever completely done, just as done as it can be at this moment. Sometimes you just have to stop revising and stressing and know that you have put out the best work that you possibly can as the author you are now.


This week I am focusing on lessons learned at Bubonicon and today I am going to talk a little about writing and organization. I attended a panel about work flow and this was one of the main topics covered. Stuff like the classic are you a plotter or a pantser, do you outline your work, etc. The panel was split on these subjects, but one thing that everyone stressed was that if you plot or not, if you like to outline or loath them, you still need some sort of organization to become a successful author.

Now I personally am a pantser who rarely outlines anything. I usually have a general idea of where the story is heading and know the ultimate end, but everything else is all a surprise to me when writing. It keeps writing fun for me, but that is not to say that I am completely unorganized. I might not outline, but I usually have some notes about scenes that need to take place. When it comes to writing series, I keep pretty detailed notes about what happens in each book so that I can keep expanding the world. I guess you could say I sometimes reverse outline books so that I can write a good sequel when the time comes. Reverse outlining is also a good way to see if something just doesn't fit in the flow of the story. That is one of the reasons I am considering doing this for all of my books, even stand alone ones.

To my fellow authors out there, how do you organize your writing? Do you plot? Do you outline? What do you think about reverse outlining? Let me know in the comments.


It may only be August, but NaNoWriMo is just around the corner and I have an awesome idea for my novel this year! I am going to be writing a time travel/steampunk hybrid and that means that I have a lot of research to do before the actual writing begins. I really want to make the science behind the time travel as real as I can, same goes for the steampunk technology. I do have one advantage as I happen to be married to someone who minored in math, so I have some help with equations that I might need to make time travel "possible". I am pretty excited about this upcoming novel. If all goes well I will write more than 50K words in it in November and it will be released early 2019. I have been planning this novel for a long time and even have a cover already to go for it! Stay tuned for updates on this very special project! Here is a sneak peak of the cover because I just have to share it! Cover artist is Lillian Asterios.
Powered by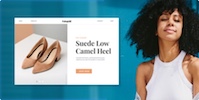 Create your own unique website with customizable templates.