We are half way through the month and I am half way through three different challenges that I decided to undertake this month. I am doing Drawlloween like I do every October. I am also doing a photo a day challenge. I will be sharing some of my favorites from those two challenges later this week. I am also doing a squats challenge, trying to get 1000 squats in this month. That averages 33 a day and I am proud to say that I have been doing more than the minimum and that my legs are feeling stronger by the day. I like challenging myself. Next month I take a big writing challenge by taking part in National Write a Novel Month! I like to challenge myself and I find that doing them with others helps me stay on track. Are there any challenges that you are currently taking part in? If so what?

I have really been neglecting my art lately, so this month I am participating in a sketch challenge, that way I at least sketch a little each day. I hope to get some painting in this month as well. Stay tuned for more art posts!

Powered by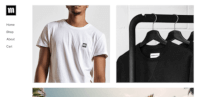 Create your own unique website with customizable templates.