Sorry that I have been missing in action the past couple of weeks. Sometimes life gets hard and I struggle to write during those times. That has actually been me the past couple of months, but these past two weeks my depression has really gotten the better of me. Some days I can't even turn on the computer to get writing work done. Of course I am a writer, so not writing just fuels my depression and a vicious cycle begins.

Last night I was asked to write a flash fiction story for my publisher, which I truly hope is up to their standards, but being asked for something directly helped to push me into action. I wrote a 1000 word story. I am blogging this morning. It may not seem like a lot, but I hope that means that my mind is seeing some light and that I might be getting back to writing. At least I pray that I am.

You see writing really helps me with my depression. Writing helps me escape some of the harsh realities I am dealing with in my real life. Writing is part of me and I need to do it to stay sane. When I struggle with words, well I struggle even more in life. That is why writing is so important to this person with depression.

Powered by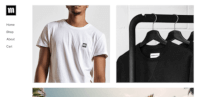 Create your own unique website with customizable templates.