This is your last chance to grab a copy of the super sexy anthology that I was honored to be a part of! Five hot stories by five awesome authors! Who doesn't love steamy tales of superheroes and villains? Only available until April 1st!

Link:

http://tinyurl.com/zekjutd

Looking for some presents for yourself? How about some steamy stories? Make great last minute gifts too!

Karen is a woman looking to make a new beginning after breaking away from an abusive past. Her first stop is a tattoo shop, to show herself that she is no longer afraid to live her life the way she sees fit and to mark her freedom with a permanent reminder to never go back. When she catches sight of her tattoo artist, Ben, well she suddenly has things other than ink on her mind. Ben is wild, free and uninhibited, everything that she wants to be and more. Soon she is left alone with the man that embodies her dreams and sparks begin to fly. It's safe to say that she gets way more than she bargained for when she originally stepped into his shop, as Ben helps her unleash her wild child and truly begin her life again. One wild night can truly change a woman forever.

Lust, Sex and Tattoos is only .99 cents and free on Kindle Unlimited!

Amazon link:

http://a.co/6IgmB0s

Three vampire stories in one collection for the first time!

In Under a Ring of Fire, everything changes for Jackie thanks to an eclipse of the sun. She is a dying woman, living what's left of her life in misery. One night, one mysterious guest and she will be forever altered. Is this her chance to live at last?

In Curse of the Blood, not even service to his king in time of war could prepare Melvil for the pleasurable evil he would suffer at the hands of Honnor. One act of kindness dooms him to a life that he never wanted.

In Alone No More, the tortured Melvil is back, living a life of penance. One night he saves a young woman from ghouls and sees hope for the first time in years. Ella is a woman alone in life, until a mysterious Frenchman saves her from more than ghouls.

Blood, Lust and Love is available for only 2.99 for kindle and 6.99 for paperback!

Amazon link:

http://a.co/aUB70Zv

I am so happy to be part of this super sexy collection of stories with four great other authors! Now available for only 2.99 on Amazon and available on Kindle Unlimited!

https://amzn.com/B01M3YXKHM

"In world where Mayhem and Madness Rule... there are a few who refuse defeat.

From the darkness they emerge to enact swift justice. But often the lines between villain and lover can blur leaving one to wonder...

whether justice is truly blind or whether the age old of game of cat and mouse simply has higher stakes and naughtier outcomes?"
Powered by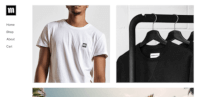 Create your own unique website with customizable templates.