Sorry that I have been rather silent of late. Sometimes life just gets me down. There are a lot of things happening in my life right now. I have been having some self doubts about writing. I must say that this month is has been a bad month for my writing totals. I have had to bow out of a couple projects on my list. I am trying to forge ahead with projects for next month, but right now I am doubting myself. Maybe I should take a break for a little bit. Maybe I shouldn't pack my writing schedule so tightly. I don't know. A slow year in writing just seems to be getting slower for me. But even when I am down, writing is still in my blood and I keep plugging away. Sometimes I really wish I could walk away, just enjoy being a reader again and not have this compulsion to write. Writing is hard and not necessarily something that I chose, it chose me and doesn't seem to want to let me go.


Earlier this week my poor boy had to go in for surgery. He had a molar removed and some growths remove from his stomach. Poor thing had a pretty tough day and is still recovering. His vet bill was pretty high, so if anyone would like to buy some books, art, or jewelry now if a good time to get them! Message me if you are interested in anything! Charlie and I thank you!


I know that I have talked about finding balance in life before on my blog, but it is an ongoing challenge to actually find said balance. I am often overwhelmed with many aspects of my life, but am still always striving to take better care of myself and my family in this crazy world.

Recently my health has been causing some problems again, forcing me to reconsider some things in my life and pull back from certain areas. For one I am seeking less hours from my day job. While for the most part I like my job, as much as you can like a job, I just feel that I need some more time off to rest and take care of my body and mind. I am still going to hopefully be working 20-25 hours a week, which will be good for bills and my psyche I think. But it will also allow me to rest more, maybe take some yoga classes, make time for doctor appointments.

I also need to get better at making time for my writing and art. I feel like I have fallen behind in these pursuits lately and I need to bring both back into my life each and every day. I feel better when I write and make art, so I need to stop letting my depression or outside commitments from getting in the way. It's just with the fatigue that I have been feeling I find it hard to do anything after I get home from work. Still, I know I will feel better after artistic pursuits, so I will make a better effort. Same goes for exercise and meditation.

Luckily my husband now has two days off a week, so he can help some with the cleaning at home. However he and I work different schedules, so now we need to figure out a balance for our relationship time. It is a work in progress that is for sure. I am a work in progress.

How do you find balance in your life? Any tips that you are willing to share?

Powered by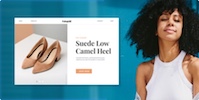 Create your own unique website with customizable templates.