Art and self doubt seem to go hand in hand, at least I know that they do for me. The thing is I am not alone in this aspect. Many artist suffer from self doubt, sometimes to the point that its crippling. What is it about the creative mind that leads it to doubt itself? I wish I knew the answer and how to stop doubting myself and my artistic endeavors.

So what do I do when self doubt comes knocking? Well when I start to feel like I am the worst author in the world, when I feel like no one will ever want to read my books, when I feel like people are laughing behind my back about my art, I tend to go into a downward spiral of despair. I usually wallow in the feeling of not being good enough for quite some time, fighting to pull myself out of my funk. It's hard to get out of that mindset, but I struggle until I feel some confidence slipping back in.

How do I get my confidence back? Sometimes it helps for me to look at cold hard facts. Like the number of readers on this blog for instance. All of the books that I have already published and sold. Sometimes I remember that many great artists feel the same way and yet they continue to make art. Sometimes looking at art, listening to music, or reading great books can pull me out of my own mind for it is my mind that is my biggest enemy at times.

So my fellow creatives reading this, do you sometimes suffer from self doubt? How do you get your confidence back when it strikes? What helps you stop the doubt in its tracks?

Powered by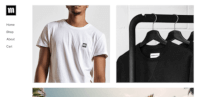 Create your own unique website with customizable templates.