So just a couple months ago my big dog Charlie needed to have some skin cancer removed along with a dental procedure. Now it seems to be my little dog Eowyn's turn. She needs to go in for a dental procedure later this month, so that means I need to earn some extra money to help pay for her procedure. So that means I am selling lots off art and jewelry at discount prices! If you see anything that you like, please let me know. I also do commissions for both art and jewelry. Below are some of the items that I have available. Just message me about anything that you like! I need to raise at least $350 for the procedure, so every dollar helps!


Earlier this week my poor boy had to go in for surgery. He had a molar removed and some growths remove from his stomach. Poor thing had a pretty tough day and is still recovering. His vet bill was pretty high, so if anyone would like to buy some books, art, or jewelry now if a good time to get them! Message me if you are interested in anything! Charlie and I thank you!

Powered by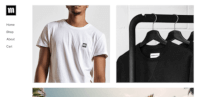 Create your own unique website with customizable templates.