It's my favorite day of the year, Halloween!! It is not only my favorite holiday, but it is also my anniversary! My spouse and I both managed to get the day off and will be spending it together, but I wanted to take a moment to wish everyone a Happy Halloween! Go forth and have fun, but stay safe!!

It's October and I could not be happier! This is my favorite time of year! Cooler weather, Fall is here and that means that the holidays are right around the corner, especially Halloween! Now Halloween is not only my favorite holidays, but it is also my wedding anniversary! I am excited to be part of a Halloween themed art show later this month, here is one of my pieces that I am not taking so if you want it just drop me a line! I am also starting to think about my Halloween costume! I have no idea what I want to be but I think it's time for a new costume. What are you going as for Halloween? Drop me a note in the comments!
Powered by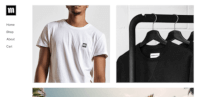 Create your own unique website with customizable templates.