2016 was certainly a hard year for myself and my husband. So I am putting my goals for 2017 out into the universe in hopes of making the new year so much better than this year! Today I am talking about some personal goals. A lot of these goals tie into the others I have talked about this week.

1. To be happy. 2016 saw my depression and anxiety get the best of me quite often. I hope that this year is much better. Working outside of the home again might make me feel less isolated. I will be helping to pay down a lot of bills and lower my stress. I am still going to be pursuing my writing career as well, and taking the next step by looking for agents. Hopefully being able to exercise again and getting in shape will improve my emotional health as well.
2. To continue to work on my marriage. Marriage is hard and you need to work on it. My husband and I had a tough 2016. I am hoping that he can soon quit his second job and we can have more time together. I would love to be able to take him on a small getaway this year. We both suffer from depression and I have anxiety, so we have communication issues sometimes, but we are working on them. This year we will become even stronger than ever.
3. I want to make more time for my art and comics. Working and writing may take up a lot of time, but I need to make time for other creative pursuits as well.
4. I want to declutter my life in many ways. I do have many things that I need to get rid of, but also some habits that I could stand to lose as well.

It's a new year and a new start, might as well make some needed changes and set some goals that can make my life better!




Powered by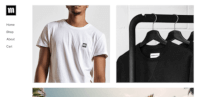 Create your own unique website with customizable templates.