How can the end of February be in sight already? This year seems to be flying by! I must say that I had a pretty good writing month this month and I have another busy month planned for March! This month I finally finished a m/m novella and got it off to my publisher. That is a huge weight off my shoulders, as now I just need to wait to see if they accept it. I also got 3 short stories written of which I am pretty proud of.

Now as I plan for March I want to write one more short story, add to and revise a story and get it off to my editor for a self published release, and get down to some real work on the sequel to Quest for Redemption, Quest for Self. I really can't wait to get this book written. I already have a beautiful cover for it and like the story that I have so far. I know that this has been a long awaited sequel and that is why I am devoting most of the month to this project alone.

Trying to be more organized and giving myself a better writing space has really paid off so far in 2018 and I can't wait to see what more I can accomplish this year!

Powered by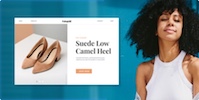 Create your own unique website with customizable templates.