It's here!! So happy that today is release day for Earning Forgiveness, Gods Behaving Badly Book 6!! Poseidon is here to tell his love story at last! As the rest of the series, Earning Forgiveness is only .99 cents and free on Kindle Unlimited! Pick up your copy today!

Link:

http://a.co/bnmRyix

Want a little excerpt from Earning Forgiveness? Here you go!

Suddenly, he felt a burning sensation on the back of his head. Turning, he laid eyes on her at last. As if summoned by his thoughts, there his Amphitrite stood. Her dark hair streamed behind her in the warm see breeze, her gorgeous curves wrapped in traditional and colorful Indian clothes. She was even lovelier than he remembered. However, despite her alluring looks, her dark onyx eyes caught his attention, and the heated glare they were sending his way at the moment. "Poseidon. What are you doing here? How did you find me?"
Walking toward her, the water glistened on his tall and toned body, shaking droplets from his longish hair, emphasizing his more than abundant physical traits for her viewing pleasure. Despite the anger in Amphitrite's eyes, she looked him up and down, appreciating his body. "Come on, Amphitrite. We haven't seen each other in over two thousand years. Must you start out so hostile? Aren't you the least bit happy to see me? At least a little curious?" He stopped in front of her, wanting to reach out and pull her into his arms, but using all the restraint he had in him not to so he didn't piss her off even more.
"I have not gone by that name for millennia, I am Syra now and barely remember what it was to be Amphitrite. I live a simple and happy life. I do not welcome anything or anyone here to disrupt that. Now, I repeat, what do you want, Poseidon, and how did you find me after all this time?"



I am so happy to announce that Earning Forgiveness, Gods Behaving Badly Book 6, is now available for pre-order! It's only .99 cents and will be out next Thursday, May 11! Order your copy today and be one of the first to have it delivered! Want a little taste?

Link:

http://a.co/4iXEDu4

Poseidon, God of the Oceans, only fears one woman in the entire world – his estranged wife.

Recent events have brought the importance of family to light for the god of the seas, Poseidon. Someone terrible is after the gods and he will do whatever it takes to save his family. But first that means he must track down and mend old wounds with Amphitrite, his estranged wife. He would give anything to bring her back into his life, but the woman had not spoken to him in over 2000 years.

Unfortunately time for seduction is limited when their daughter is taken.

Can Poseidon band together with other gods to not only save his daughter, but the gods in general? Will his newfound willingness to work with others be enough to prove to Amphitrite that he is a changed man?

Powered by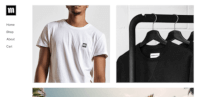 Create your own unique website with customizable templates.