Still putting my goals for 2017 out in the universe! Today I am talking about my health and financial goals for 2017! I'm putting them together because finances are directly related to my stress levels!

Health goals

Walk every day.
Once medically cleared, practice yoga at least 3-4 times a week.
Work on getting back in shape, lose 25 pounds in 2017.
Try to reduce stress. Meditate daily. Write in my journal more. Not keep things bottled up.
Cook healthy meals at home no matter if I am tired from work or not.

Financial goals

Work the day job to pay off bills.
Pay off medical bills
Pay off student loans
Pay off credit cards
Start actually saving money for a down payment on a house.

Powered by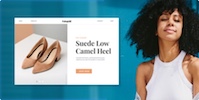 Create your own unique website with customizable templates.