Last week I wrote a little about having my hysterectomy and not understanding why it was such a taboo to talk about. It's a common surgery for women after all. Well I thought that I would continue on the theme a little more, talking more about my experience and continuing to break the taboo.

Today I am talking about some of the things that you don't necessarily after you are home and recovering from the surgery. I kept one of my ovaries, so I did not think that mood swings and depression would hit me as hard since I would still have hormones. Boy was I wrong. Seriously, you should all feel sorry for my husband having to deal with my moody butt for the past four weeks.

At first when I came home I thought I was just cranky due to pain and not being able to move or sleep on my side. As time wore on I found that yes I was cranky for those reasons, but that other emotions were in play as well. I would get sad extremely quickly and seemingly over nothing. I would get mad. I would cry at the drop of a hat. About week two or three I began to get really depressed, more than sad, really depressed. My husband and I were not planning on having kids, so I don't think it is the loss of that possibility, yet for the past few weeks I am sad. Stress in my life is not helping much. Our car was broken into and damaged so it can't be driven, right as the hospital bills are coming in. Bills that they want in full even though we had discussed payment plans before the surgery. I am sure eventually they will set one up, but all this added stress is deepening my already present depression.

Seriously, I had thought from my talks before my surgery that since I should not have hormone problems that any mood disturbances would be minor. No way! I don't feel like myself right now, but I am working on getting back to me.

Powered by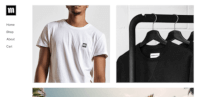 Create your own unique website with customizable templates.