As I am planning out my writing for the rest of the year and my tentative releases for next year, I must say that I have entered a very fantasy and sci-fi heavy part of my writing career. Will there still be some romance? Of course, I have the two sequels to Quest for Redemption that I hope to have out next year and while those are fantasy novels they are pretty heavy on the romance. I hope to have about 6 more Gods Behaving badly books out between this year and next. But I also have some hard fantasy novels involving dragons and dragon bornes, and wizards that I want to work on. And I have an epic time travel novel that I have been wanting to write for a couple years now. Well I think that the time is now! I hope that my fans will follow me into these new genres, that they will enjoy the wild ride that I am about to take them and myself on!

How are we already over halfway through the month? Time seems to be flying by. I have had a major health setback, so I am not quite as far as I would like to be this month but I have still been having a decent writing month. First round edits for The Discovery of a Lifetime are back to my editor and I should have the second round next week sometime. I am hoping to have a mid-September release date soon! I had a flash fiction story accepted for an anthology and will have more on that release when a date is set. And as for actually writing, I am about a third of the way done with my Christmas novella that I hope to get to my editor by the end of the month. Hopefully I have a couple good days of writing and will catch up. I even have found a cover for the Christmas novella that I need to purchase this month as well. So all in all a fairly productive writing month thus far despite some setbacks, I really can't ask for more I suppose.

How is it already August? That means I have less than 5 months of writing left in 2018! This has been a rather slow year for me on the writing front, too much of outside life getting in the way, but I am hoping to make the most of what is left of the year and have big plans for 2019!

First off my Atlantis story, The Discovery of a Lifetime is off to my editor and I should be working on edits for it soon. I am hoping for a late September release, but we are working on the details. I am also happy to say that this month I am writing a Christmas novella as a sequel to my steamy Not So Silent Night novella. I already have a cover for it and will be getting this to my editor by September 1! It will be released in early December.

In between edits and my holiday novella, I am still researching and world building for my dragon borne series. I am also plotting for my nanowrimo novel this year, which is a time travel/steampunk hybrid! When I have time I am also working on the long awaited sequel to Quest for Redemption. So lots in the works this month and beyond!

Powered by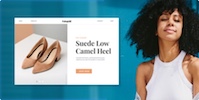 Create your own unique website with customizable templates.