My writing schedule is a rather fluid being at times, with life or new ideas altering it quite often. Still I am writing every day and always updating my plans and now I am focusing on making things a little more concrete. Recently my publisher Hot Tree Publishing asked me to organize my submission plans to them for the next year. That was really the kick that I needed to get a tentative publishing schedule together for not only them but for my self publishing endeavors as well.

First off, lets talk about what I have planned for Hot Tree for 2018 and beyond! Of course you might already know that I will have my novella

A Whole New Life

coming out with them in February 2018! I just sent back the first round of edits for that project and look forward to the subsequent rounds headed my way! I am also currently working on a m/m hockey novella for them that I plan to submit next month and if all goes as planned with be out in spring of 2018. Then I also plan on submitting a m/m fantasy novel and a m/f contemporary romance novel to them next year for possible releases in late 2018/early 2019! So happy to have a plan with the Hot Tree Publishing family!

On the self publishing front, I plan on having

The Rise of the Inquisitor

out in October or November of this year. I have a cover for it and am about to enter into edits. It's a steamy little novella that will likely have two more sequels to it, one to be released in summer 2018 and another in 2019. This year I also plan on finishing the sequel to

Quest for Redemption

, entitled a

Quest for Self

. I plan to get it to my editor by December and have a spring 2018 release! I will then concentrate on the third book in the trilogy,



Quest for Love



to be released in early 2019! I also plan on starting an epic time travel fantasy, Rivals Out of Time and look to publish in late 2019!

Sure some of these dates are a couple years away, but its good to have a plan and for me to take time to put out quality books. And knowing me there will be other projects added into this schedule! Stay tuned!
Powered by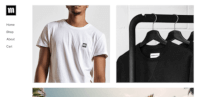 Create your own unique website with customizable templates.