To continue the theme of this week's blog vibe, self care and all, today I am talking about celebrating your victories, even the small ones. This is something that I really need to learn. I mean I am a published author who just had a new release at the end of last month! That is something that I should be celebrating, but instead all I can do is think about what else I should have written. I worry that I am not marketing my book enough. I have some pretty good reviews, but all I can think about are the bad things that people say, not the good. It doesn't sound like I am celebrating that much does it? Nope, I don't know how to celebrate my accomplishments but I want to learn.

So how does one celebrate victories in their life? Even small ones? Or what about the big ones like having a book published? I don't know how to answer those questions yet, but I hope that I can learn. Maybe for big things I can get a tattoo? Maybe for completing and submitting a manuscript a nice dinner? I don't know but I think that I will be happier if I learn to cherish my accomplishments. How do you celebrate victories in your life?

Powered by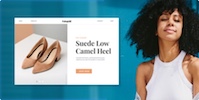 Create your own unique website with customizable templates.