Thus far 2018 has been a pretty stressful one for me and sadly it doesn't seem to be letting up any time soon. During times of stress I find that not only does my work and writing suffer, but so does my mental and physical health. I tend to not make enough time to take care of myself even though I need to more than ever.

So that is why I am making a commitment to myself to take some time for self care. I need to eat better and exercise, both of which I am working on. I am getting back into yoga. I'm going to get back into mediation. I need to socialize some more, which bi-weekly D&D games are helping with. I need to start sketching and painting for fun again. I need to read more. I know all that I need to do, now I just need to respect my health enough to do it consistently. Even just and hour or two for myself a day should make a huge difference.

Now to see if I can actually stick to a self care plan. How much time do you dedicate to yourself each day? How do you keep life from stealing that time from you? Leave you tips in the comments.

Powered by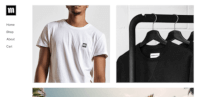 Create your own unique website with customizable templates.