My short and steamy f/f romance, Love and Wisdom: Gods Behaving Badly Book 5 is now available for only .99 cents and available on Kindle Unlimited!!

Link:

http://a.co/d1qKL7T

The next morning dawned with Athena feeling apprehensive yet powerful at the same time. She had forgotten how the gods fed each other's powers. Zeus had done his job well by turning them all against one another before his hostile takeover. They were all weaker now, but she sensed that was slowly diminishing. The gods were becoming powerful once more. The question was why.
She went into the kitchen to find Bruce already there and cooking. "You cook too? My sister certainly lucked out when she found you. If you don't mind me saying, you are much more intelligent and down to earth than her usual consorts. I like you, which is rare for me to like anyone." Bruce looked at her cursorily, clearly not sure what to say, so she clarified a bit. "Don't look so perplexed, Detective. I am just stating the facts, not coming on to you. I play for the other team, as you said last night."
"Sophia was right. You certainly are blunt, even for a god." Bruce chuckled and slid a plated omelet her way. "Janine will be here at ten. She took the assignment as a favor for me. Of that, I am certain. We do need to come up with a plausible story of events, so we do not have to try to explain that you and Sophia are ancient gods."
They ate in companionable silence, Athena assumed both thinking of a cover story. Soon enough, Sophia joined them. Athena marveled at how enjoyable it was to share a meal with others, to work on a plan someone else. She began to realize how lonely she had become having no contact with her family, or anyone for that matter, and found herself envying the closeness between Bruce and Sophia. She had a reputation for being cold and untouchable, but she needed love just like any other being. She just hadn't experienced it in so long that she'd grown used to the loneliness and to depending solely on herself. Now, though, seeing her sister and her empath together, all of her hidden feelings came bubbling up to the surface, and she ached with the pain she felt.
Luckily, she was saved by the bell from her musings, literally, as her doorbell rang and pulled her from her thoughts. "That must be your detective friend. I'll let her in." Glad for the distraction, she hurried to the door.
Athena tried to push her emotions back. She was a creature of facts and wisdom. Emotions made her feel unbalanced and out of control. She did not like to feel out of control, but it seemed the fates were making her feel just that at the moment for she got the shock of her long life when she opened her front door. A breathtaking woman in a suit stood there, looking strong and serious but friendly at the same time. While being quite the dark-haired exotic beauty, that was not what knocked Athena off her guard. Before her stood the second empath she had seen in the past two days after thinking them all extinct for over two thousand years.


Powered by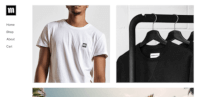 Create your own unique website with customizable templates.