It may only be August, but NaNoWriMo is just around the corner and I have an awesome idea for my novel this year! I am going to be writing a time travel/steampunk hybrid and that means that I have a lot of research to do before the actual writing begins. I really want to make the science behind the time travel as real as I can, same goes for the steampunk technology. I do have one advantage as I happen to be married to someone who minored in math, so I have some help with equations that I might need to make time travel "possible". I am pretty excited about this upcoming novel. If all goes well I will write more than 50K words in it in November and it will be released early 2019. I have been planning this novel for a long time and even have a cover already to go for it! Stay tuned for updates on this very special project! Here is a sneak peak of the cover because I just have to share it! Cover artist is Lillian Asterios.

This month is National Write a Novel Month, which means authors all across the globe are feverishly writing away, getting as many words in as they can. I fully intended to be one of those authors, but health and life seem to be getting in the way. I am so far behind in my writing that its not even funny. I am working on finishing a current work in progress and am still only in the note taking stage for the main novel I wanted to work on this month. Unless my wordage really picks up, well then it looks like I may not be getting my novel done this month.

Struggling with my writing just at the time that other authors are hitting some high points makes me a little depressed sometimes. Then I remember that I am only in competition with myself and even a few words a day are a win sometimes. I am still making some progress and that is better than nothing. Do I wish that I were writing more right now? Of course. Does it make me a loser if I can't keep up with others? No, it just means that I am going through a slow time right now. I am still writing and still moving towards more releases and to my dreams. I need to just keep that in mind on my bad days.

Powered by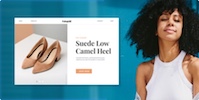 Create your own unique website with customizable templates.