I thought that this year at least once each month I would share a little of whatever I am working on at the moment. This helps let you, my readers, know what will be coming out down the line and hopefully it will help keep me accountable and on track. Now I will be sharing completely unedited and raw snippets, so be gentle!

This month I am finished up a steamy m/m hockey romance that WILL be to my publisher by the end of January. I have fallen a little behind with this work but the end is in sight! The working title for this piece is Ice Breakers. I might change it but I kinda like it. What do you think?

Anyways, here is a little unedited snippet!
Lost in his thoughts, Nathan excused himself to visit the restroom. After exiting the men's room, he was still so up in his head and not paying any attention to where he was going, that is until he ran into something akin to a soft wall. Shocked, Nathan felt himself falling back when strong hands reached out to steady him. Looking up, his breath caught in his throat when he looked into the sky blue eyes of one of the most attractive men he had ever laid eyes on. The man before him had a tall and powerful build, which explained why he had almost fallen when they bumped into each other, he was not used to literally bumping into Greek gods come to earth.
"Are you okay?" Came a deep and way too sexy voice, complete with an accent that Nathan couldn't quite distinguish. Was this man placed here to make Nathan lose his mind from pure lust? Maybe he was hallucinating his perfect man. Too much work and too little sleep made people lose their minds right? Maybe this is what his mind had come to after months of not sex. Stranger things could happen. This might be the time he finally got carted off in a strait jacket.



Powered by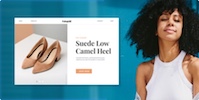 Create your own unique website with customizable templates.