I hope that everyone had a great holiday weekend! Can you believe that there is only a week left in 2016? This has not been a good year for myself and my husband, so I say good riddance to this year and am working hard already to make sure that 2017 is even better!

This week I will be setting some goals for the new year and sharing them with all of you so that I get my intentions out into the universe and so that I have some accountability as well!

So let's start with some goals for this blog. This blog is a new start for me, so I intend to grow it to the level of the blog that I left behind for this new start.
1) With work and writing, I don't think that I will be positing every day, but look for me 4-5 time a week!
2) I am still catching up on giving book reviews, so I hope to have a review for you are least once a week, if not then at least every other week. I love to give well known and indie authors some more exposure.
3) Updates on my own writing and books for sale. Hey, a girl has to make a living too.
4) This year I would also like to talk about and share some causes that I support and am passionate about. I have this platform and I want to use it for some good.
5) I am also going to be blogging about my art and cooking this year. Get to know all my passions!

I think thats a pretty good set of goals for this blog, don't you?

Powered by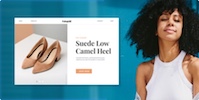 Create your own unique website with customizable templates.