Getting back into the swing of working a day job again and still working on my art and writing is still something that I am struggling to learn to balance. Let's face it, working with the public can suck the soul right out of you at times, which certainly makes it hard to come home and get the creative juices flowing. Seriously, I sometimes wonder why some people are so darn cranky all the time? Hello, my husband and I had a hard 2016 and so far 2017 has not been any better, yet I don't go around taking it out on people who work in customer service. But I digress...

Sadly this month has not been as productive as I would like on the writing front. But I am through two rounds of edits on Love and Wisdom, Gods Behaving Badly Book 5, which will be out on February 28! I am also working on Book 6 and the sequel to Quest for Redemption at the same time. I am slowly starting to feel some of my passion coming back into my writing and art. My day job is to pay some bills, but writing and art are for my soul and that is what I need to remember when the day job gets me down and all I want to do when I get home is crawl in bed and binge watch Bob's Burgers or something that maybe I should start writing and let my soul sing a little. Hopefully that will help keep me motivated and make next month a much better month of writing!

Powered by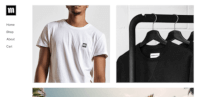 Create your own unique website with customizable templates.