This past weekend the hubby and I continued to cook our way through the Bob's Burgers Cookbook, this time with the Final Kraut Down Burger. This burger had Swiss cheese, caramelized onions mixed with sauerkraut, and topped with mustard. Pretty yummy as long as you like sauerkraut which we do! Not our favorite since some of the previous ones are hard to top, but still two thumbs up from both my husband and myself!


Last night I cooked the second burger from the Bob's Burgers Burger Book, the Eggers Can't Be Cheesers Burger! This was a departure from usual burgers I normally cook. Eggs on top of my cheese burger and served on English muffins. At first I was skeptical about the English muffins, but all I have to say is that for the second time Bob's Burgers did not let me down! Yum! Another two thumbs up from the husband and I! Looking forward to eating more interesting burgers as the weeks go on.


So over the weekend I went book shopping (one of my favorite things) and I happened upon this lovely Bob's Burgers Cookbook. So guess who will be cooking her way through this book the rest of the year? And blogging about it?


To make it easy to keep track of, I am just cooking the burgers in the order of them in the book. That means last night I cooked the New Bacon-ings Burger. This is a pretty straight forward cheddar cheese and bacon burger. Yum! My husband and I both give it two enthusiastic thumbs up!

Powered by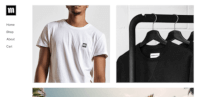 Create your own unique website with customizable templates.