So I have been piling up some new (to me at least) games lately and am finally getting a chance to play them, that means its time for some game reviews. Today I am reviewing Santorini which came highly recommended to me from someone at my local game store (Ettin Games and Hobbies for those of you in the Albuquerque area).

Santorini is a very quick and easy game. It didn't take long to learn the rules at all and we managed to fit 3 games in a short of amount of time. The game is very visually stunning (see the picture below) as you actually build the game in 3D. The artwork is super cute (which was one of the reasons I was drawn to it) and with changing strategy based on what cards you draw and how you and your fellow player(s) choose to play, there is a lot of replay-ability. This is a fun two to three player game where you try to be the first player to build a three story building for your god. There are different Greek gods in the deck and each offer you different abilities. It's as simple as that really. This is a great game to play when you need something light and not too time consuming, but that still requires strategy. As my husband and I play a lot of games at night after he gets off work late, I have a feeling this will be getting a lot of play. For the ease to learn, prettiness, fun had while playing, short amount of time needed to get a game in, and the chance to replay multiple times with different strategies 4/5. I highly recommend this game if you are interested!

Powered by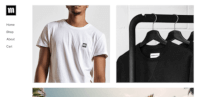 Create your own unique website with customizable templates.