The last half of last year was a tough one for me on the writing front, I had lost my writing mojo and lacked inspiration. Taking this into consideration it should come as no surprise that I am seeking to become inspired once more. Not only do I want to be inspired, but I really want to learn and grow as an author, as an artist. I want to learn to be a more authentic author. Recently I watched the interview with Jack White (below) where he said something about his music that really stuck me. He said that he makes music in pursuit of trying to capture the truth. I like that. I feel that is probably what most artist in any field are trying to do. That is what I want to try to do more in my writing. Now I'm sure some people are going to laugh at that statement as I do tend to write a lot of romance, but I ask those naysayers this: What is more true than love? Though I do intend to branch out even more in my writing, exploring other genres and themes as I go.

Sorry, I digress, this post started out being about finding writing inspiration and one of the things that inspires me the most is music. Music has the power to move the soul and how can you not find inspiration in that? I listen to a lot of music not just when writing, but when I'm plotting and thinking about characters. Selecting music to write to can help me set the mood for whatever I am working on at the moment. For instance while writing Quest for Redemption I listened to a lot of Arch Enemy, a metal band with a female singer whom I felt had the femininity and toughness that I wanted Zanna to represent in that story. As I am working on the long awaited sequel to Quest, I have found myself listening to a lot of Jack White (hence the interview that I talked about above). Why? He certainly does not inspire my female protagonist Nyx, but his music fits her journey none the less. She is unique, she is searching for something even she doesn't know. She has power and mystery and maybe that is why this music is inspiring her story.
Who really knows where inspiration comes from? I know it sometimes comes from anywhere, from your own life, from music, from interviews with musicians, from nature, this list can go on forever. Personally I am just trying to slow down a little and actually listen and pay attention for these bouts of inspiration.

Powered by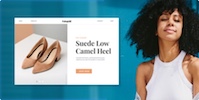 Create your own unique website with customizable templates.