First off let me say that I am a huge Stephen King fan and have been reading his work since I was 11. I have read the entire Dark Tower series more than once. So this weekend I finally went to see the Dark Tower movie. I was excited but also felt some trepidation at the same time. I personally was not worried about casting, being a fan of Idris Elba I had no doubt that he would portray Roland well. And I actually thought Matthew McConaughey was a good Man in Black as well. The kid who played Jake too was good, though if they were ever to make more movies he may be a little too old to continue as his character. Now going in I knew that this is not an adaptation of the books, rather an imagining of a continuation of the books. If you have read the books (SPOILER) you know that Roland reaches the Dark Tower and then basically starts his journey all over again and we have no idea how many times he has gone through this cycle. This movie is basically him starting with him at the beginning once more.

Now, how to actually describe how I felt about his movie without too many spoilers. I am torn about how I felt really. On the one hand if you go to the movie just seeking entertainment, it does not disappoint. It's a fun summer movie with a lot of action and a fast pace. The cast was great and portrayed their characters well. My husband who has never read the books really liked it. As someone who has read the books, well this is where the review gets a little trickier. Again, no complaints with the cast. I loved that there are a lot of nods to other Stephen King works in the movie, lots of little easter eggs if you are paying attention. I am fine with this not being an interpretation of the book, but I wish that the movie would have stuck to the heart of the books a little more. I was also hoping that this would become a series of movies (though I guess it is about to become a tv show so there is hope) but (SPOILER) when a main character dies way before they do in the books, it makes me worried where this series could be heading or if it will even happen. I also thought that it was a bit short and rushed. I kinda wish that there had been an R rating as well so that they could have maybe pulled more from the source material.

All in all though, I enjoyed the movie and would recommend you go see it. You might enjoy it more if you have not read the books, but see it even if you have read them. It's still a fun and entertaining movie.

Powered by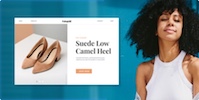 Create your own unique website with customizable templates.