A big question for any writer is when is my story done? How do you know that your story is done? How many drafts do you do before you consider your work ready to head out in the world? Do you use beta readers and if so, when in the process? Does having a deadline make it easier to send your word babies off to your editor or publisher? Do you get stuck revising so that you are never really finished?

I am going to attempt to answer these questions for myself here. Personally I consider my story done when I don't feel like I can make it any better at the moment. If as an author with my current skills and with three rounds of edits with my editor I feel that this is my current best work then yes, I am finished. As far as drafts, since I use word and track changes when working with my editor, I feel that my one draft is constantly evolving into the next draft. I make changes almost every time I get on the computer to work on a piece. I do use beta readers often, usually before I send it to an editor or publisher, kind of after I have self edited as much as I can. Having a deadline really does help me finish a project. Even when I self publish I give my editor a date by which I will get my manuscript to her and then tell her to smack me metaphorically speaking if I miss that deadline. It really helps and my editor is more than happy to get on my case to finish a story. This stops me from revising forever.

Personally I don't think that any story of mine is ever completely done, just as done as it can be at this moment. Sometimes you just have to stop revising and stressing and know that you have put out the best work that you possibly can as the author you are now.

Powered by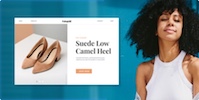 Create your own unique website with customizable templates.