This week I am focusing on lessons learned at Bubonicon and today I am going to talk a little about writing and organization. I attended a panel about work flow and this was one of the main topics covered. Stuff like the classic are you a plotter or a pantser, do you outline your work, etc. The panel was split on these subjects, but one thing that everyone stressed was that if you plot or not, if you like to outline or loath them, you still need some sort of organization to become a successful author.

Now I personally am a pantser who rarely outlines anything. I usually have a general idea of where the story is heading and know the ultimate end, but everything else is all a surprise to me when writing. It keeps writing fun for me, but that is not to say that I am completely unorganized. I might not outline, but I usually have some notes about scenes that need to take place. When it comes to writing series, I keep pretty detailed notes about what happens in each book so that I can keep expanding the world. I guess you could say I sometimes reverse outline books so that I can write a good sequel when the time comes. Reverse outlining is also a good way to see if something just doesn't fit in the flow of the story. That is one of the reasons I am considering doing this for all of my books, even stand alone ones.

To my fellow authors out there, how do you organize your writing? Do you plot? Do you outline? What do you think about reverse outlining? Let me know in the comments.

Powered by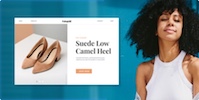 Create your own unique website with customizable templates.