I have a hard time taking time off, relaxing, and taking care of myself. This has been brought up to me by a couple different friends of late. Not only am I working five days a week at the day job, but I am also putting in about 60 hours in writing and art work. That means that it's all work and no play for Sheri. Sure every once in awhile I go to the movies with my husband, but I work before and after usually. And yeah I take some time to exercise and keep the house running, but I really don't take time for fun. This is something that I am going to work on for the rest of the year.

The problem is I don't really know what to do with myself when I'm not working. My husband and I work completely different schedules, so I am on my own a lot and without the car as he has it. That means I'm at home and working. I feel guilty when I don't work and I feel like I need to put in a full day of writing work even after working at the day job. This pace is starting to wear my already not so great health down. I need to take some breaks, but I truly don't know how. How can I just watch tv or play video games when I know there is writing I should do? I don't know.

I am however going to start trying to take the weekend mostly off. I will be running errands, cleaning my house, spending time with my husband and family. Maybe we will see more movies, go hiking, go bowling, you know do stuff. Maybe that is what I need to focus on, doing stuff rather than writing and working all the time. After all, all work and no play makes Sheri a dull women and dull women have nothing to write about.

Wish me luck on learning to relax from time to time and also share tips on how you relax and fit it into your busy schedule below. I believe there is always so much that we can learn from each other.

Powered by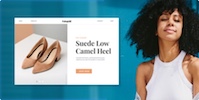 Create your own unique website with customizable templates.