As some of you probably already know, I have some ongoing health issues that have been pretty bad over the past few years. I am happy to say that I think that my health is finally settling down a bit and I am hoping that means I get more of my writing mojo back. However, I still need to take care of myself and be sure not to overdo it, something that I have struggled with my whole life. In fact, on my birthday I went to get a tarot card reading (because hey it was my 40th birthday!) and asked for reading on my health. Overall it was very positive, only small issues seem to be in my future this year, except I got a card saying that I needed to focus on resting and relaxing to keep my health in balance. The cards knew!

So how I am I going to learn to take better care of myself? Well changes are being made in the day job arena. Getting out of a bad for me situation will work wonders for my health. I am also taking time each day to read and rest, even if I am behind on writing. I am learning to say no. That is something else that I struggle with. I am mostly taking the weekends off from writing and exercising. Basically I am making myself a priority.

I am also still trying to organize my writing more, making myself more productive and still having time for other things in my life. I love writing and I have tons to do this year, but I can't write if I let my health get the better of me.

Powered by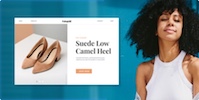 Create your own unique website with customizable templates.