In the effort to find balance for everything in my life, I am now turning to getting my art groove back on. I am slowly getting the hang of working the day job, handling the house, writing work, and getting back to exercise. Now for art. I always feel better when I am working on art on a consistent basis, so why is it always so hard to find time for the process of art? I don't know but I am working on it.

I also have another problem when I do find time to do art. I never know what I should sketch or paint. Okay I sometimes know, but other times I am stuck and so I do something else while waiting for inspiration and there goes my art time. You can help me here if you like. If you would like to see me sketch or paint something, just let me know and I will post the final results. And remember that I do commission work as well. Next week I hope to be posting some of my latest works! Stayed tuned!

Powered by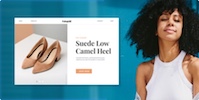 Create your own unique website with customizable templates.