So I had major surgery three months ago that have left me with cut abdominal muscles and instructions not to exercise, other than walking, for three months. Well guess what? My three months is over today and I can now truly work on getting back in shape! I have already started some thanks to my brother giving me his old fitbit. I am working hard to make sure I hit the 10,000 steps a day mark as often as I can. The fact that I walk a lot a work helps me here quite a bit. As it is starting to stay lighter outside once more I think that I will take walking a bit farther and start walking home from work more often. I think it is a nice way to fit in some cardio walking. But what I am most excited about is being able to do yoga again! I have missed yoga and I think that it is a gentle way to start building my abdominal muscles back up! Plus it is such a major stress reliever for me. I have been missing my yoga time dearly these past three months.

Now that I can exercise again, it's also time to take my diet a bit more seriously once more. Both my husband and I have been lax of late on our diet, but I need to get serious about my health and diet is a huge part of that! More cooking at home, more attention to healthy meals, more exercise. Sounds like a pretty good plan to me! Excited to start the journey once more to a healthy lifestyle!

Powered by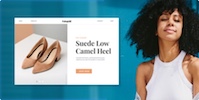 Create your own unique website with customizable templates.