We romance readers know that tropes are king, and it's the author's job to bring something fresh and spicy to the proverbial royal table. Breaking The Rules was my first attempt at the oft reimagined Older Brother's Best Friend story line, set in the competitive world of MMA fighting and bodybuilding in LA.
I never had an older brother growing up, and I ALWAYS wished I had one! (Probably so that I could woo his best friend and piss my brother off, let's be real. I was boy crazy in high school!) Even without that touchstone in my real life, there's something incredibly appealing about the forbidden aspect of your older brother's best buddy. It does feel like a mixing of worlds that would be better left untouched. But when true love steps in…there's no negotiating.
And in this book, Amara falls HARD for Travis, even though there's plenty more than just her older brother Eddie's disapproving gaze following them around. I wanted to explore the juxtaposition of the fighting world with social services. What would it look like if a nonprofit, sort of 'social justice warrior' fell for a guy who makes his living beating the shit out of people? It was too tempting to NOT delve into…and I hope this fresh, spicy take on the forbidden romance is as tasty to you as it was for me writing it!


Excerpt:

"So what are you gonna do to me?" She cocked a hip, eyes brimming with mischief. His fingers twitched as he thought about snagging her at the waist, knocking that hip against his own.

"Have you ever been at the club and some douchebag wouldn't leave you alone?"

She scoffed. "What girl hasn't?"

"I can show you what to do if he starts creeping."

"Oh yeah?"

Travis nodded, heart rate kicking up a notch. "Let's say we're at the club. This insanely quiet, bright club at the back of my gym. I've been creeping on you, and I'm drunk and not taking a hint, and probably not nearly as ripped as I actually am."

She smirked, nodding. "Okay."

"It doesn't even matter if it's the club or not. It can be anywhere. It's any unwanted advances." Travis wrapped his arm around her waist, spinning her around and snagging her close. Her body formed a delicious seal with him. "So a guy bear-hugs you. What do you do from here?"

She sighed, squinting. "I thought you said

un

wanted advances."

He tightened his arm around her, mind growing cloudy. "I said we're pretending. Act like you don't want to secretly get into my bed."

So maybe you could be not Eddie's sister, and it would be totally fine if I pinned you against the wall and had my way with you.

She giggled, cheeks flushing. "Okay, fine. I bite. What do I do?"

His eyes fluttered shut, relishing the feel of her warmth against him, the softness of her belly under his arm, the nearness of her scent. "With your right leg, step to the outside, and then backstop my knee."

She put her leg out and behind him, connecting with the back of his knee.

"Good. That'll knock me off balance. Then you bring your left elbow up, straight toward my face."

She brought her elbow up, stopping before actually clocking him. He loosened his grip, stepping back. "Great. That'll get me away and off you, so then you can get the fuck out of there, or call the police, or text Eddie, or whatever."

She nodded, tucking a wisp of hair behind her ear, looking flushed. "Sweet. That's a good one. Though I might actually call you instead of Eddie."

He bit back a grin. "I'd be okay with that."

A heavy moment shivered between them. When she spoke again, her voice was softer. "I liked the bear-hug part. Maybe we should practice that again."

He cocked a brow. "You need a hug?" He'd give her all the hugs she wanted.

She shrugged, looking him up and down. "Maybe I appreciate you helping me."

He grinned and pulled her into a hug, this time from the front, every point of his body touching hers, alive and on fire. He squeezed her tightly, brow furrowing as he fought to savor every last millisecond. She sighed deeply in his embrace, arms tightening around his waist.

When they broke, Amara looked up at him lazily, eyes drifting open and shut. "Damn, Travis. You give good hugs."

She had given him a good hug…and half a boner. "No, I think

you

give good hugs."

They shared a private smile, one that made him feel as if they'd been together for years. He kept his grip tight around her, liked the feel of her against him, the warmth of her seeping into him.

Time shuddered to a stop as he gazed into her eyes, breath shriveling in his throat as something sprang to life between them.

Travis cinched her closer and dipped down, smoothing his lips against hers. She shivered in his arms and welcomed the kiss, tipping her head back to greet him. Her fragrance was divine from so close, velvety lips a sinful treat that he'd been imagining for far too long. And it was better than he'd imagined.

They kissed until he needed to break for air. And then they only paused, foreheads pressed together, before he dived back in, tongue pressing into her mouth, hungry and probing. Their kisses were fervent and desperate, the intensity surprising but not unexpected.

This is what you were afraid of.

After a few moments his warning bells went off. He could be here all night making out with her, and that wouldn't be good for anyone. Even worse if someone came back here and discovered them.

"Is this part of the self-defense training?" Amara smiled weakly, her breath coming out in short puffs.

"I guess," he said, loosening his arms, shrugging with a laugh. "Part of my new approach."

"I like it." She squeezed his arm, biting her lower lip. Those fuck-me eyes back in full form. Exactly the type of look that made his already wavering willpower fade into nothingness.

And with Amara, he needed a lot more than willpower if he was going to keep his shit together.

BUY IT HERE:

Amazon:

https://www.amazon.com/Breaking-Rules-Ember-Leigh-ebook/dp/B075KR1J87/

Loose Id:

www.loose-id.com/breaking-the-rules.html

Kobo:

https://www.kobo.com/us/en/ebook/breaking-the-rules-50

Google Books:

https://books.google.com/books/about/Breaking_the_Rules.html?id=7vI0DwAAQBAJ

ABOUT THE AUTHOR:

Ember Leigh has been writing erotic romance novels since she was far too young. A native of northern Ohio, she currently resides near Lake Erie with her Argentinean husband, where they run an Argentinian-American food truck. In addition to romance novels, Ember also writes travel memoirs and occasionally updates a couple of blogs. In her free time, she practices Ashtanga yoga, hops around the world, and eats lots of vegetables.

Find Ember Leigh at her

website

, on

Twitter

,

Facebook

, and

Instagram

, or by joining the infrequent yet jubilant gathering of updates known as her

newsletter

.
Powered by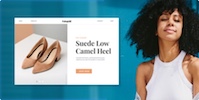 Create your own unique website with customizable templates.