As I talked about at the beginning of the month, I am really working on taking better care of myself and getting back in shape. I have been drinking more water, trying to get more steps in each day, exercising at least three times per month, and slowly trying to add in some strength training. Now thanks to Kris Carr, a kick ass cancer survivor whose books I have read, I am taking a four part free webinar that is helping me to focus on myself even more. I am trying to meditate more and treat my body even better. Now I don't know if I can ever go vegan like Kris is, but I can eat better and feel better. I am even considering signing up for her 21 program to get a jump start on a healthier life. I have had some health setbacks and I sure could use some more energy and less stress in my life. At least I am on the right track and making small changes each and every day.

If you are interested in checking out more about Kris Carr and her free wellness series or anything else, you can find her at http://kriscarr.com/! I highly recommend her books and website not only for cancer patients and survivors, but for anyone who needs a kick in the pants to get healthier for all kinds of health conditions.

Powered by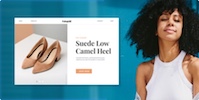 Create your own unique website with customizable templates.