Well today is my birthday, my 39th birthday, my last year in my 30s... Sigh... Must say that I am starting to feel a little old. Of course part of that could be that I am literally the oldest person at my day job, like seriously I could be the mother of half my coworkers. Of course having a hysterectomy last year doesn't help a lot either. But I do find myself talking about how I hurt more, or I can't do things that I used to. Sometimes it feels like my body is falling apart. I am working on getting back in shape after my surgery, but its slow going and I have to admit that I can't do all that I used to. Hard to admit to myself that I am getting older and my body is just not holding up as well as I would like. Then add to that all of the stress about health, bills,depression, marriage stuff, and all the other darn adult stuff.

Still, I am hopeful that this is going to be the year that my life gets back on track. My day job will provide extra money. I am working on my health this year. My husband and I are both working on our depression and anxiety issues. I am continuing to work on my art and writing. My first release of the year will be out at the end of the month, with another hopefully at the end of April. I am trying my hardest to get my next fantasy novel, the sequel to Quest for Redemption, out by late summer. Maybe this will the year that my writing career starts to really take off. A girl can hope right? I am going to make the last year of my 30s as positive as I possibly can.

Powered by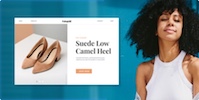 Create your own unique website with customizable templates.