So this year I am going to keep doing some movie reviews as I have time. After all I love storytelling in all shapes and forms and I do love movies.

The first movie that I am reviewing is Guillermo del Toro's The Shape of Water. Now I am a huge fan of del Toro and he certainly does not disappoint in this film. As should be expected from this director, this is a visually stunning film. Such attention to detail and mood is paid that it creates such a touching and beautiful universe on the screen. I also loved the unique love story that takes place in this film. Though this movie may not be for the faint of heart, it is strange to some I am sure, but I was truly touched by the characters in this film. Excellent casting and acting make you care for and ultimately understand these characters and their motivations. At the heart this is a story about outsiders who simply want to be loved and accepted. I urge you to go see this movie and to just take it in. I give it 5/5 stars, one of the best films I've seen in a while.

Powered by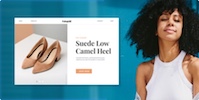 Create your own unique website with customizable templates.