Earlier this month I talked a little about writing and organization and I am now figuring out what I can personally change to get my own writing more organized. First off I have developed a spreadsheet to help me track my daily and monthly writing and words. This way I can see concrete proof of what I do each month, the progress that I am making. I am going to have a spot for my blogs, am going to count the words in each project I am working, see what kind of work that I am actually doing.

I am also going to attempt to outline a little more on each of my upcoming projects. Maybe not in depth outlines, but I want to have some general scenes already worked out as I begin writing. I want to see if this helps me write more and faster. I have a day job, health issues to worry about, a husband and extended family, art, basically a busy life and I want to learn to optimize my writing time since I have so many stories that I want to get out into the world.

I am also starting to track my social media work, which is something that is indie authors need to do in order for people to discover our work. I am working on marketing more. I am trying to build towards more success. Revamping my writing and marketing processes are just one more step in bettering my life, which is my main focus for the rest of this year and beyond.

Powered by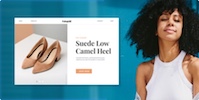 Create your own unique website with customizable templates.