Okay I thought that I would do a fun little blog today and talk about some of my favorite book series, in several cases by doing a top 5 List!
1. The Lord of the Rings Trilogy by JRR Tolkien. This is one of my favorite books/series of all time and is actually the work that inspired me to be writer way back when I was a preteen reading them for the first time. I am still in awe of the world creation in these books and reread it every couple of years.
2. The Entire Harry Potter Series. What can I say? These are fun reads and are my go to books when I am feeling down and want to escape for awhile.
3. The Entire Works of Shakespeare. Yep, I love Shakespeare with no apologies and I actually enjoy reading his work. I'm a nerd what can I say?
4. The Dark Tower series by Stephen King. I've been a huge fan of Stephen King since I was about 10 years old and I really feel like I grew up on the Dark Tower series. Sure it has some weird twists and turns, but that's part of what I love.
5. The Narnia Series by CS Lewis. A great fantasy tale, but has special meaning for me as my grandpa used to read it to me as a child and it helped develop my love of reading.
5. (tie) His Dark Materials trilogy by Philip Pullman. I just love these books. Are they a little dark? Sure, but they are also so interesting and let you look at the world in a new way.

So those are my all time favorite series. Are there more that I like? Sure but I can't make this blog too long. LOL. And I know, the works of Shakespeare aren't really a series, but it's my list so I can do what I want!

Powered by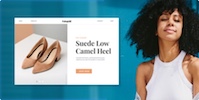 Create your own unique website with customizable templates.